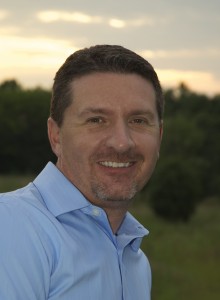 Dr. Michael T. George is an author, nationally recognized speaker and a frequent guest on SiriusXM and FoxNews Radio. Dr. George is a powerful and dynamic speaker who travels nationally to share the incredible stories of America with an inspirational flare that transcend time. With a style of speaking that is both motivational and dramatic, he is able to move audiences to action. Drawing on history, he takes the leadership principles used to establish a nation and applies them to organizations in a way that is both meaningful and practical. His presentations fuse together the elements of entertainment, excitement and education.
Growing up in a small town in West Virginia, Michael was taught the principles of faith, family, and hard work. His father, a decorated veteran of the Vietnam War, instilled a sense of patriotism in Michael at a young age. Those principles would get their first chance to blossom when Michael left home at the age sixteen to get a job in order to finance his desire to attend a private school in another part of his home state. It was in those early years where Michael learned how the power of a story can change lives, lend hope and create a sense of unity where only chaos ensued before.
As noted earlier, Michael is the author of multiple best-selling books, "My Story of America, Inspirational Stories of Life, Liberty and the Pursuit of Happiness", "3:16 – The Story of God", and his new book, "Author of Liberty". He is a graduate from Andersonville Theological Seminary where he earned both a Masters and Doctorate in Theology.